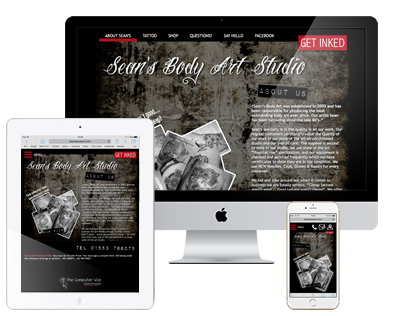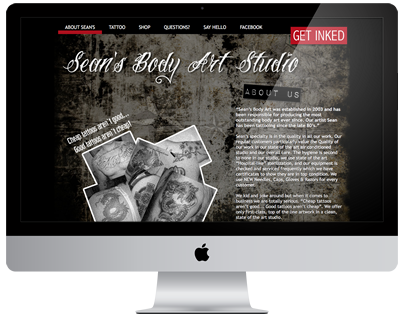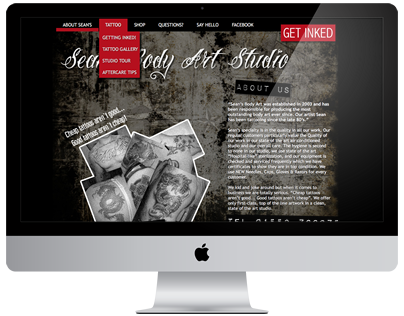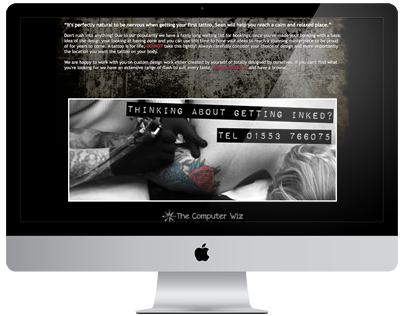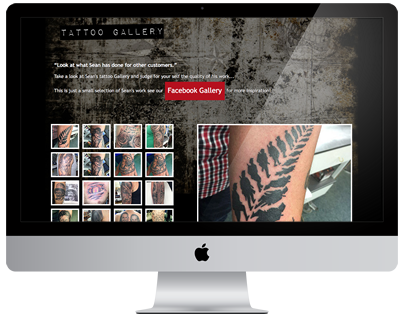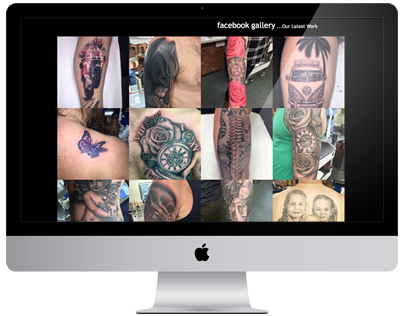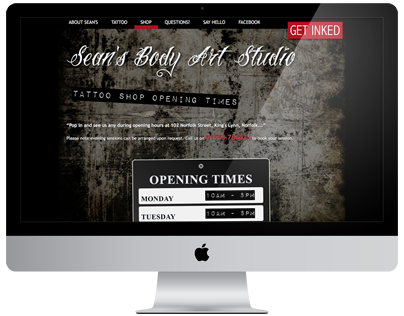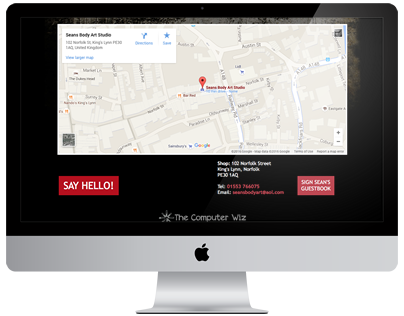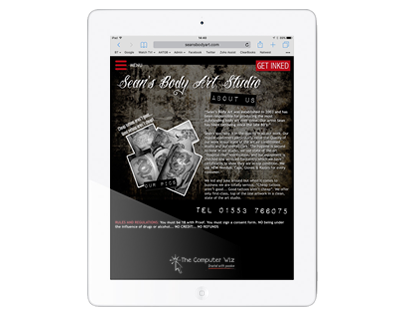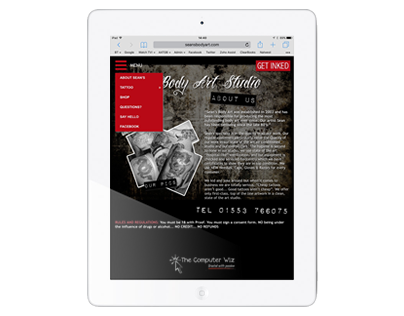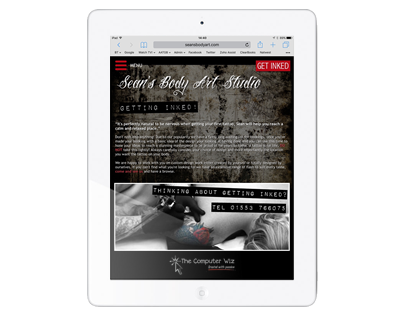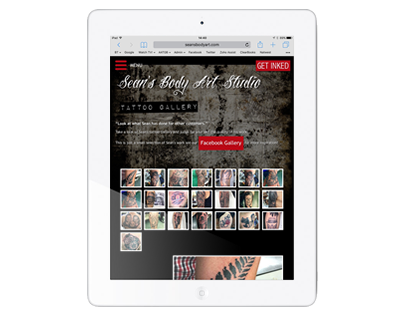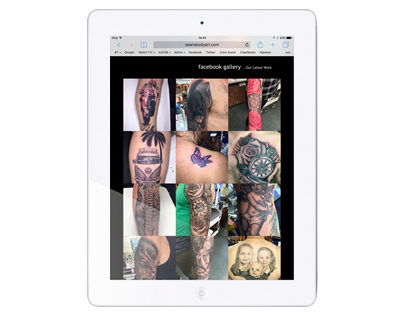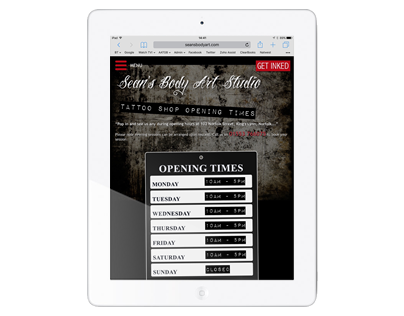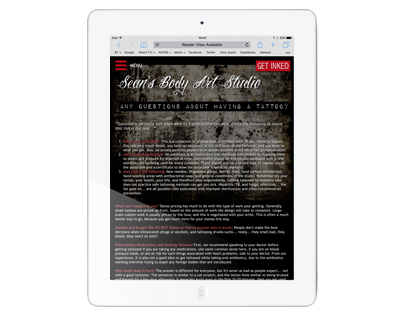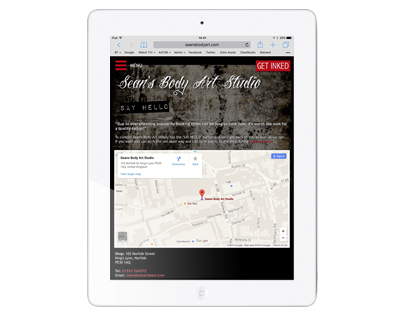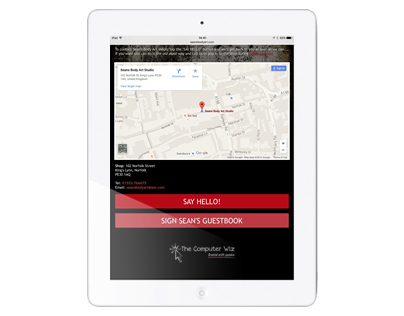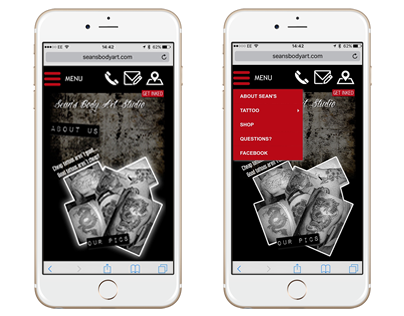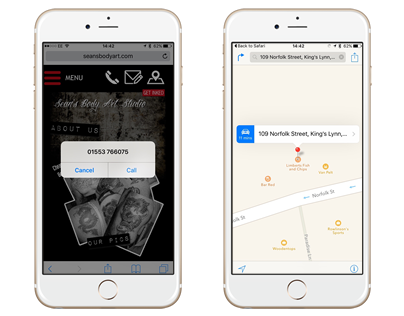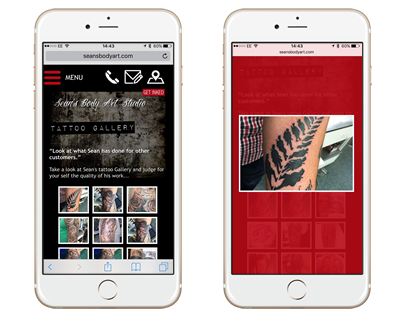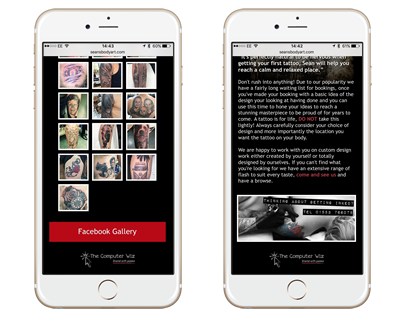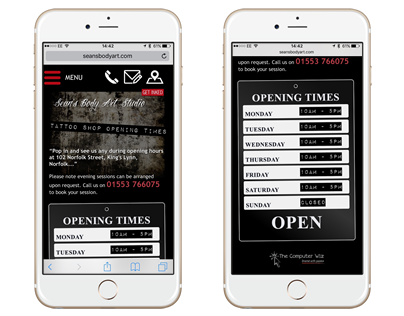 seansbodyart.com
| Sean's Body Art the website has undergone many incarnations over many years. This current "Grunge' version of the website reflects the popular look of a modern professional tattoo studio. The website showcases Sean's tattoo work while also providing important information such as 'Aftercare' etc.
Sean's Body Art is one of the most popular tattoo studios in King's Lynn with a waiting list of over 6 months!!!
UPDATE April 2016: This website has just been updated in Abobe Muse and now had Desktop, Tablet & Mobile versions.